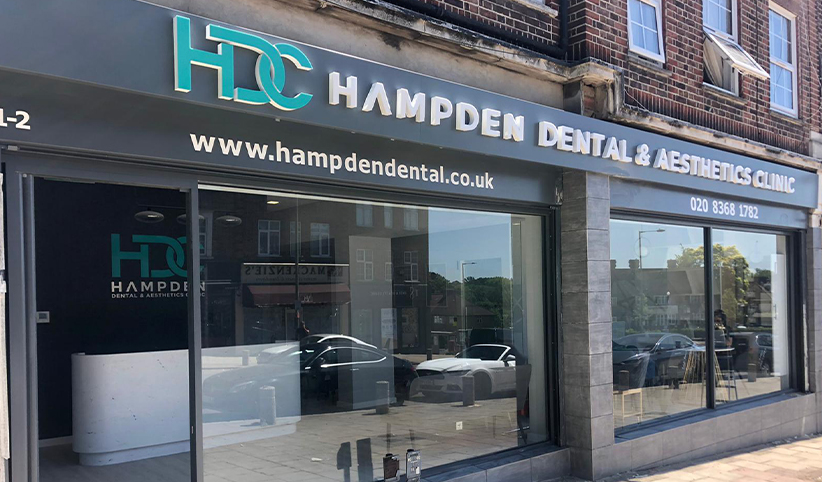 HAMPDEN DENTAL & AESTHETICS CLINIC
Hampden Dental & Aesthetics Clinic in East Barnet offers a warm welcome to all its patients both new and old.
Our multi-discipline practice has steadily built on the firm foundations of our predecessors since the practice was first established over 60 years ago.
The practice has been under new ownership since 2016 and is led by Principal Dentist Dr Avni Samani. Our dedicated team of long-serving dental professionals and specialists are passionate about keeping ahead of the field when it comes to dentistry.
We believe in putting the needs of patients at the forefront of everything we do, and we strive to exceed your expectations whether it's a filling or a beautiful new smile.
The practice is proud of the consistent recommendations it receives from its loyal patients of all ages. Hampden Dental & Aesthetics Clinic, in North London's Southgate, has grown with its community over the years and developed a trusted reputation for the care it provides.
We are committed to delivering the latest techniques and engaging in continuous learning in every aspect of modern dentistry. Preventative dentistry is at the core of our ethos and we are here to help you achieve optimum oral health for life and the brilliant smile you deserve.
Our efforts were recently recognised when we were selected as finalists in The Most Improved Practice in Private Dentistry Awards 2020.
We are a specialist referral practice to other dentists and have developed the scope of treatments available to patients so that they can benefit from the wide range of the latest advances available in dentistry and facial aesthetics today.
Our practice has invested in cutting-edge equipment to provide quality care of the highest standard. Patients can benefit from digital X-rays, a digital 3D scanner and the latest in dental scanning technology for advanced dentistry and dental implant assessments.
Whether it's a routine check-up, tooth whitening, invisible braces such as Invisalign® or safe and effective facial aesthetics in East Barnet, our team of professionals are here to help and offer advice.
Every step has been taken to put patients at ease with a welcoming atmosphere. The clinic is newly refurbished and offers a spacious, modern setting with warm décor and comfortable and relaxing patient chairs.
We understand that some patients are nervous, but we are experienced at helping to calm anyone who is anxious and at creating positive experiences. The friendly environment at Hampden Dental & Aesthetics Clinic makes it a great place for the whole family.
Emergency appointments are available within 24 hours and hygiene appointments can be booked for the same day. Evening and weekend appointments are also available. If you would like to have an informal chat with one of our team about treatments, there are hubs in the waiting room and a separate consultation room nearby.
Hampden Dental & Aesthetics Clinic is a child-friendly practice, and we know that positive dental experiences at an early age can set younger patients on a path to having healthy teeth and gums for life. We understand the dental needs of pregnant mums too and there are baby changing facilities available.
We are located in East Barnet's Hampden Square, and easily accessible via car, bus and Southgate tube station. There is free parking all around the clinic and onsite parking.
Our dental team and professional clinicians are always on hand to answer any questions or concerns you may have. We can offer a 0% finance option that is budget friendly and free smile makeover consultations and facial aesthetic consultations.