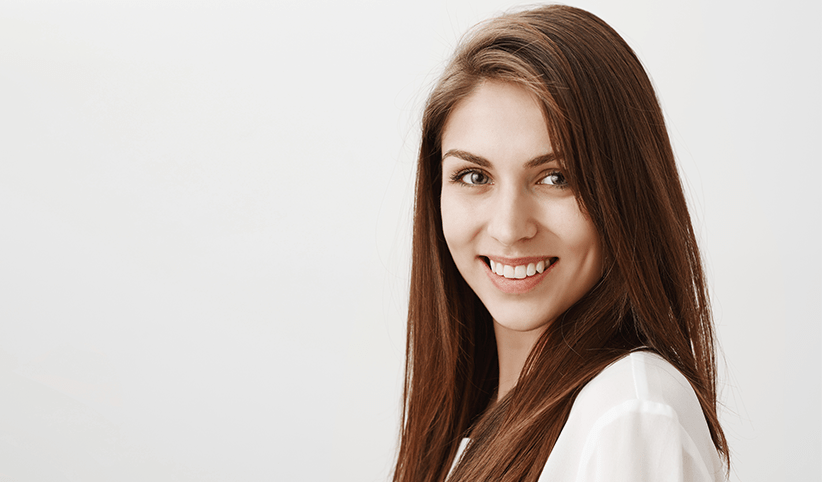 Teeth Whitening is becoming an extremely popular way to create a beautiful, white smile. It could simply be to improve your confidence or because you want to look good for a special occasion such as a wedding, special anniversary or birthday.
Over time, teeth can become darker because of drinks we enjoy such as tea, coffee, and red wine and from eating certain foods and smoking.
At Hampden Dental & Aesthetics Clinic, we use two leading, home-based teeth whitening systems – Enlighten™ Evolution Whitening and Boutique™ Whitening – with great results producing brilliant smiles.
What does teeth whitening involve?
There is an initial consultation with your dentist to assess your suitability and discuss the treatment. Impressions will then be taken of your teeth using our digital 3D scanner which is then sent off to our dedicated lab so that your own custom-fitted trays can be made.
What is home-based whitening?
Once you receive your own custom-made trays and supply of whitening gels, the treatment is carried out by you at home under the supervision of your dentist. The trays, which are made to fit your teeth exactly, look like a mouthguard and are worn for a set amount of time each day. You will need to put a small amount of gel in each tray before use.
How long does the treatment take?
The trays are usually worn over a period of about two-four weeks until the desired shade of white is achieved. Enlighten™ Evolution Whitening also features a finishing treatment from your dentist to check that the tooth whitening is even and ensure you have a brilliant smile.
Back to Cosmetic Dentistry